Explore Marathonisi(Turtle Island), the magnificent island in the heart of the National Marine Park of Zakynthos and see the breathtaking Keri Caves.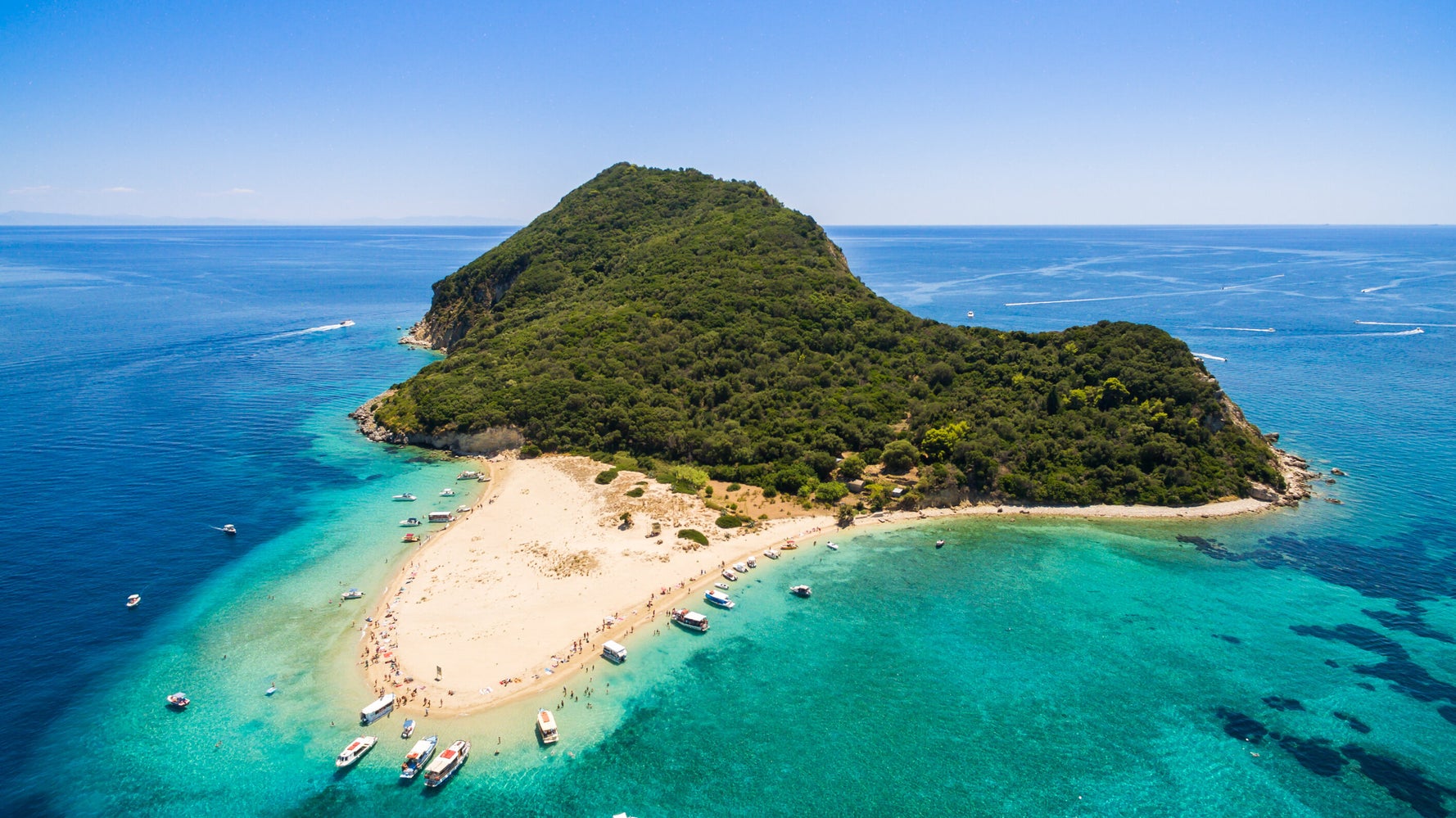 All About The Tour
We start at 8.30 am from Tsilivi Donkey Beach
To Explore, admire, take impressive photos to swim in the emerald blue waters and beautiful caves Southwest part of Zakynthos, our first destination is to go and search for the Caretta Caretta (turtle) where with our experience you will see them 100%
The second destination is Keri Caves most of which you can enter by boat due to the deep waters, snorkelling among the incredible caves.
After we visit the incredible Marathonisi – island ( turtle island ) there you will find the unique sandy beach which is also a nesting area for the sea turtle, Caretta Caretta.
There we will have a chance to take photos and videos of you while swimming with the Caretta Caretta Turtle with our underwater camera the water is calm and warm perfect for small children.
The next destination is Cameo private island on of the famous island which a large percentage of people from all over the world married there.
The trip ends 1.30-2.00.
The Tour Package Inclusions at a Glance
What's included in this tour
Items that are covered in the cost of tour price.
Brunch
Drinks: water & soft drinks & Champagne& Wine& beer
Snorkelling Kit
Use of WC
Beach towels
Waterproof mobile case
GoPro cameras
Fully sun protected deck
Sitting / Dinning Area
Crew ( Captain & Sailor )
VAT & Mooringcost
Fuel Cost
Itinerary
Private Tours in Zante with Seascape
Pick-Up
Tsilivi donkey beach
We start 8.30am from Tsilivi donkey beach
Stop 1

Marathonisi(Turtle Island)
To Explore, admire, take impressive photos swim in the emerald blue waters and beautiful caves Southwest part of Zakynthos,our first destination is to go and search for the Caretta Caretta (turtle) where with our experience you will se them 100%.
Stop 2

Keri caves
Keri Caves most of which you can enter by boat due to the deep waters,snorkeling among the incredible caves. after we visit the incredible Marathonisi – island ( turtle island ) there you will find the unique sandy beach which is also a nesting area for the sea turtle, Caretta Caretta. There we will have a chance to take photos and videos of you while swimming with the Caretta Caretta Turtle with our underwater camera the water is calm and warm perfect for small children.
Stop 3

Cameo Island
Next destination is Cameo private island on of the famous island which a large percentage of people from all over the world married there.
Drop-off
Tsilivi donkey beach
Our trip ends at 1:30-2:00
Need More Information ?
Send Us a Message and we will respond in the next minutes
Check Our Instagram