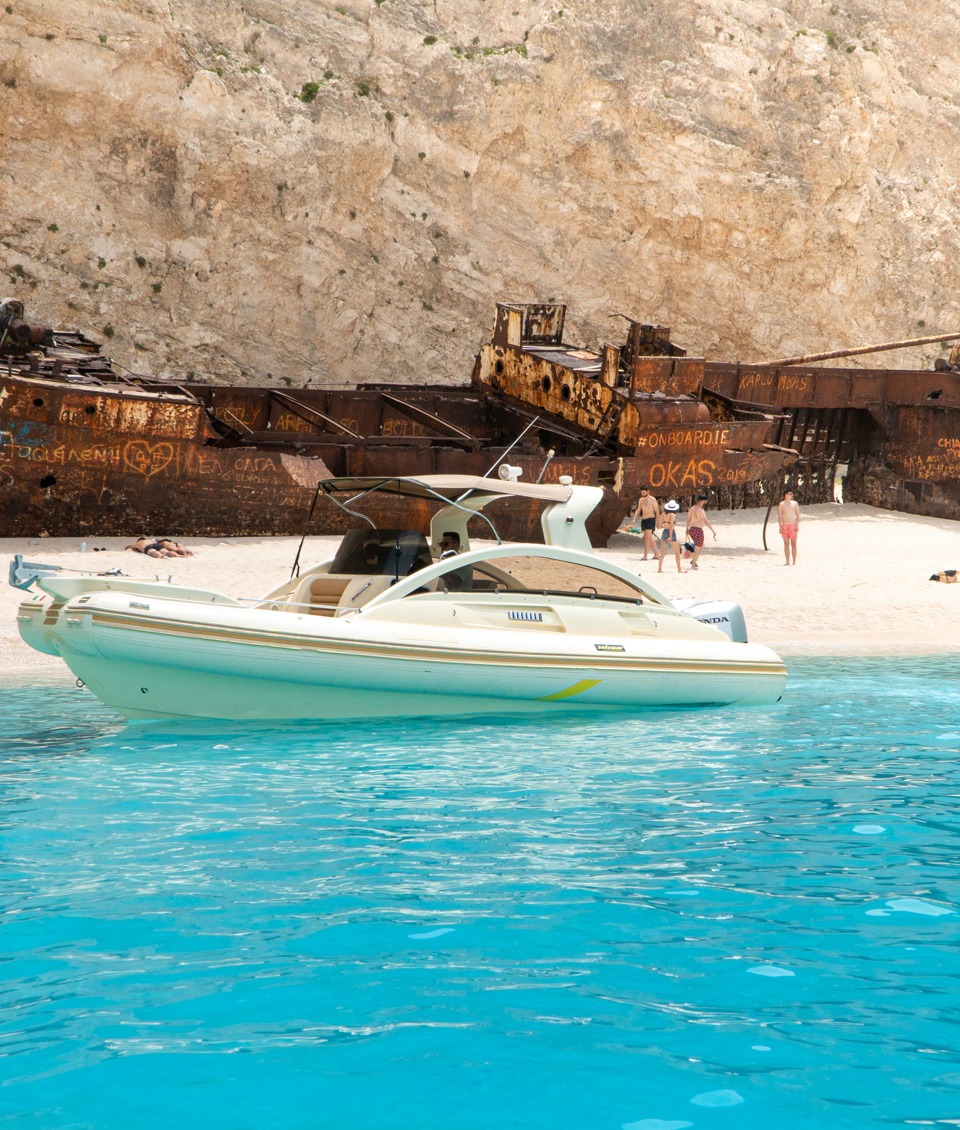 Luxury Speed Boat Yacht "SOLEMAR"
10 meters | 32.8 feet.
400hp
Capacity up to 10 persons
This boat can be provited for up to 2 people with seperated cabin and a W.C DINING AREA
The new Jewel of Zante. The yacht has a very attractive and sportive design and by navigating it you will feel a true seaman. The boat has a very spacious beam of 4 meters. With the Solemar Speed Boat, you unlock all the secrets of Zante as this boat can take you any place you want in a blink of an eye. With our new collection, we can take you in a matter of time to Shipwreck before anyone else arrives. The feeling when you cruise with this speedboat is the same when flying under the sun. The 400 HP engine makes the yacht so stable even with waves. The Italian Design gives you the feeling of the true luxury yacht. The Yacht has been designed for short and long-distance trips. We can take to Kefalonia in a blink of an eye.
book now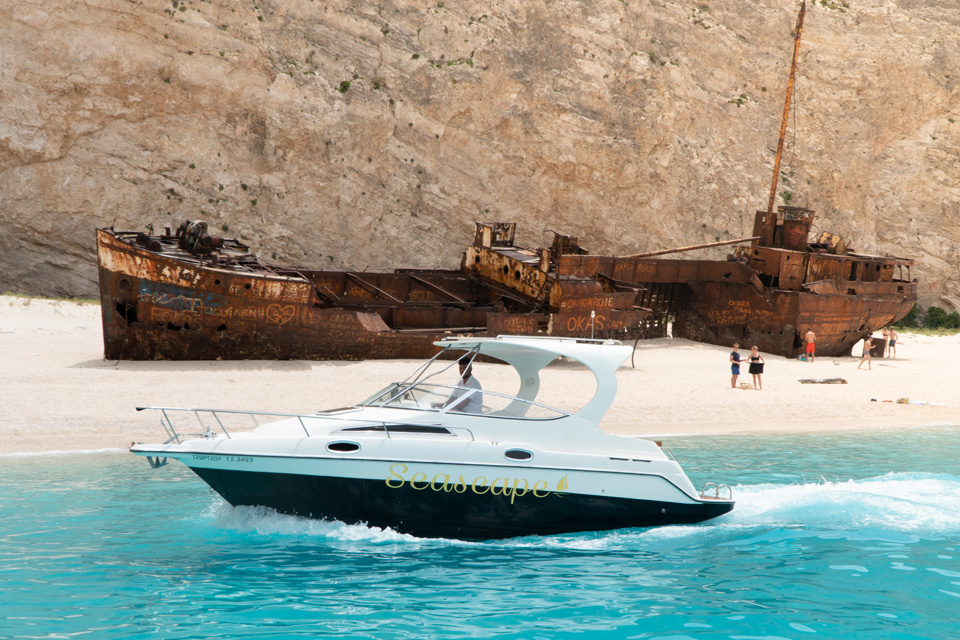 YACHT
8 meters | 26.2 feet.
350hp
up to 6 person
This boat can be provited for up to 4 people with seperated cabin and a W.C DINING AREA
book now